Do you want a career that makes a significant impact?
The Refugee Development Center looks for dedicated and passionate individuals who want to make an impact in mid-Michigan. Open jobs are listed below. Please email us with your resume and cover letter to apply for an open position. Check back if no open jobs are posted.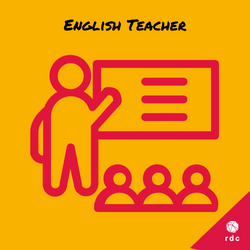 English Teacher
Overview: Candidate will provide English instruction to adult English for Speakers of Other Languages (ESOL) using curriculum aligned to Workforce Innovation and Opportunity Act (WIOA). Candidate should have previous experience teaching English for speakers of other languages. Candidate must be organized, have strong interpersonal skills and the ability to be flexible. A successful candidate will embody the values of the RDC in their role: Compassion, Collaboration, Innovation, Education, Welcoming, Cultural Humility, and Commitment.
Click for full position description: English Teacher
Hours: In Person. Monday, Tuesday, Wednesday, and/or Thursday evenings (5:30-7:30) / additional hours and FT possible, depending on teaching more classes and additional responsibilities assumed; position starts JANUARY 2024
Pay Rate: $17.00-$21.00/hour; Commensurate with experience and credentials. Benefits: For Full time: Retirement plan; fully paid health benefits, generous vacation, sick and holiday pay. TIMELINE: Applications will be accepted until NOVEMBER 3, 2023
To apply: Complete the application here. Send resume & cover letter, complete with reference contact information, to Erika Brown-Binion, Executive Director at ebrown@rdclansing.org. Call Margaret at 517-999-5090 with questions.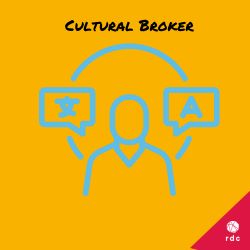 Cultural Broker/Interpreter
Overview: RDC is looking for competent Interpreters to provide assistance to non-English speakers across a range of activities. The interpreter will provide interpretation services in various settings such as during home visits, at RDC program locations and via phone calls. A cultural broker as a liaison, a cultural guide helping assist the RDC and all the families we serve in providing culturally and linguistically competent programs and practices. Cultural Brokers from key refugees and immigrant groups in Lansing are sought to help support our programs and families.
Priority:
Dari/Pashto
Spanish
Swahili
Arabic
Kinyarwanda
Pay: $15.00- 17.00/hour to start, depending on previous experience and educational background See full job description here: Cultural Broker To apply: Complete the application here. Call 517-999-5090 with questions.